Get more options to print the way you want, wherever you are with the Océ PlotWave® 350
printing system. Designed to meet the needs of technical professionals on the go. This system
is the next wave in versatility, speed and reliability for printing, copying and scanning
technical documents. It builds on the award-winning success of the Océ PlotWave 300 printer,
enhanced with new improvements to keep your business moving ahead.
The Next Wave in…
• Speed: prints 50% faster than the
Océ PlotWave 300 printer
• Energy efficiency: from cold click to
print in hand in less then 40 seconds
• Flexibility: companies with a WiFi router can
print from mobile devices
• Waste reduction: intuitive new print driver
interface helps prevent costly errors
• Reliability: over 50 new components enhance performance
Print up to 6 D-size plots a minute without long delays
Say goodbye to printing delays. Now you can print up to 6
D-size plots in one minute, with virtually no warm-up time.
From sleep mode to print in hand in only 40 seconds.
Compared to a slow four minutes with conventional printers,
this easily saves you an hour a day. No trade-off between
energy consumption and getting a fast first print, thanks to
the energy efficient Océ Radiant Fusing technology.
Get more printing flexibility to work efficiently
If you have access to a WiFi router in your network, you can
retrieve technical files from your cloud using a mobile phone
or computer and send a print request to your printer using
Océ Mobile WebTools software. Otherwise, you can always print via your network – from anywhere.
Print and retrieve scanned documents at the system with
Océ Mobile WebTools software or a USB flash drive. Or print via Océ Publisher Select™ software to produce documents for complex projects.
Avoid costly errors with the Océ Print Driver 2.0
We've created a fresh, straightforward new print driver user interface that helps you more easily print complex drawings correctly the first time. Simply press print and the What You See is What You Print preview feature clearly highlights potential errors that might occur with your selection. Like misplaced fold lines or an error in the size of the document. Just correct your selection and press print.
The reliable way to cut costs and build profits
With new and improved components and a speed increase of 50 percent over the speed of the Océ PlotWave 300 printer, this system provides even better performance.
Operational costs are kept low with the hard working
construction. Critical components are completely enclosed to reduce wear and tear. Reinforced materials help extend the system's lifetime and withstand intensive walk-up usage.
Plotter
Print Technology
Electrophotography (LED), organic photoconductor (OPC), clean closed toner system, Océ Radiant Fusing
Print Resolution
600x1200 dpi
Roll Numbers
1 - 2
Min Roll Width
28 cm
Max Roll Width
91.6 cm
Scanner
Scan Technology
CIS + Oce Color Image Logic
Scan Resolution
600x600 dpi
Original Width
20.8 to 95.6 cm
Original Length
20.8 cm to 16 m
Original Thickness
0.8 mm
Scan Speed (Copy)
7 m/min
Scan Speed (Color)
3.9 m/min
Scan Speed (Monochrome)
11.7 m/min
Controller
Operating System
MS Windows XP Embedded
RAM
1 GB
HDD
160 GB
LAN Port
1 Gb/s
100% Original
With One Year Guaranty and 10 Years After Sales Service
More Information
Call us On
+98 (21) 8875 48 71
Services
To download Drivers & Utilities of this Product, click the link blow
Drivers & Support
---
Related Products
درباره ما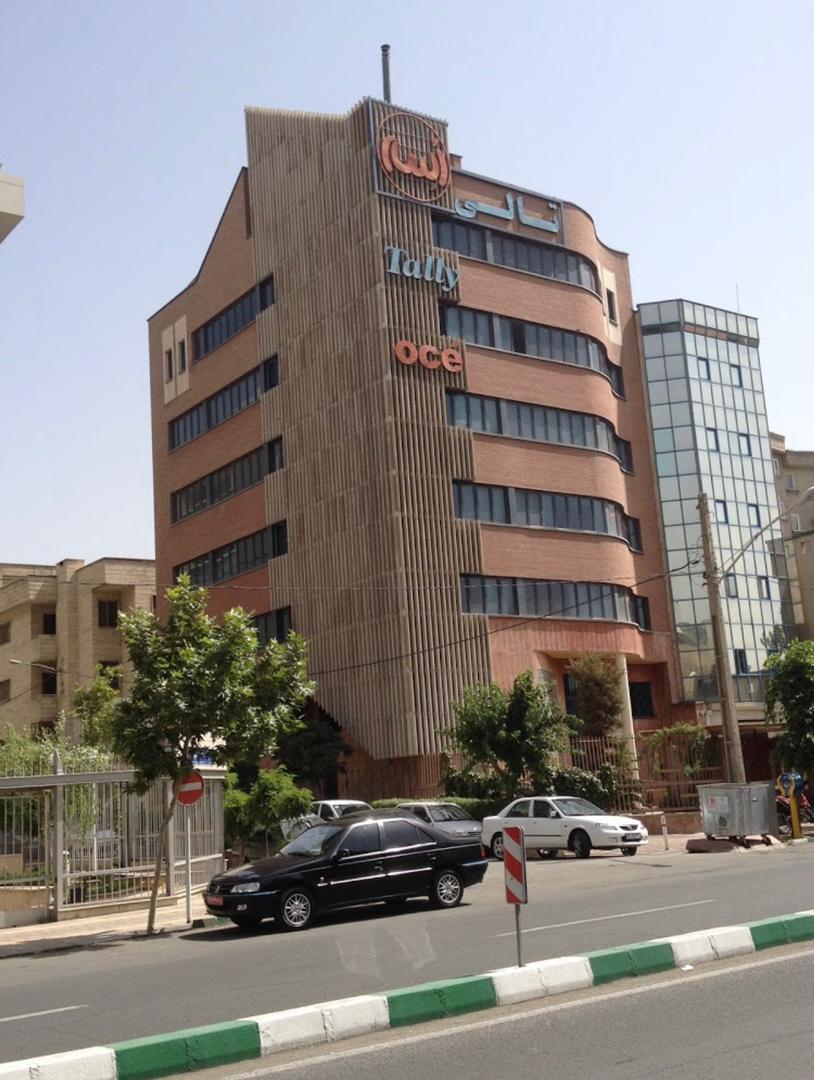 معرفی شرکت واریان
شرکت واریان به عنوان یکی از اعضای شورای عالی انفورماتیک ، در طی فعالیت مستمر خود از طرق مختلف منجمله واردات و تولید تجهیزات پیشرفته کامپیوتری ، با همکاری مستقیم با پیشروان تکنولوژی این صنعت پاسخگوی نیازهای مشتریان حرفه ای خود در صنایع گوناگون، سازمانها و مؤسسات مختلف دولتی و خصوصی بوده است .
نوآوری و پیشتازی در معرفی محصولاتی برتر از قبیل سیستمهای طراحی مهندسی ، چاپ دیجیتال و چاپگرهای خطی از مشخصه‌های اصلی فعالیت‌های هلدینگ واریان بوده است که در کنار ارائه انواع عمومی‌تر پرینترهای سرعت بالا که به تناسب و در زمان خود در پروژه های عظیمی چون چاپ کارت ملی ، چاپ قبوض شرکتهای پست و مخابرات ، صدور دفترچه‌های بیمه و ده ها پروژه قابل توجه در سیستمهای بانکی و هزاران پروژه بزرگ و کوچک به کار گرفته شده‌اند هر یک به تنهایی نیز میتوانند گواه پیشگامی این شرکت در صنعت پیشرو IT کشور باشند بطوریکه در حال حاضر میتوان به ارائه خدمات پس از فروش هزاران چاپگر نصب شده در سازمانهای بزرگی چون بانکها ، بیمه های خدمات درمانی (سلامت ایران) و تامین اجتماعی، واحدهای مختلف پتروشیمی، شرکت های پخش دارویی، آرایشی و غذایی، شرکتهای خودروسازی، شرکتهای آب و فاضلاب، اتاق‌های بازرگانی، واحدهای مختلف وزارت نفت و شرکتهای نفتی، سازمانهای مختلف هوائی و دریائی ، ادارات مختلف ثبت احوال ، دانشگاه ها و مراکز آموزش عالی کشور و هزاران نمونه در بخش دولتی و خصوصی اشاره نمود.