HD Ultra X Series
Productivity. The HD Ultra X series is the epitome of productivity. It doesn't require warm-up time, it's super-fast, it detects your paper size instantly, and it transfers data onto your screen faster than any other large format scanner on the market.
Quality. With its CCD technology, HD Ultra X matches the color of your originals like no other. You get crystal-clear scans with an unequalled sharpness. Add our Nextimage 5 software, and you can clean-up your high-quality scans and improve the look of your originals.
Flexibility. The HD Ultra X series just makes life easier. Load originals where you want, and adjust the thickness intake up to 12mm to capture artwork, blueprints, photography, maps, and more. It's everything you need, all from one machine.
Workflow. This series has three solutions to choose from: the stand-alone solution, the All-In-One (AIO) solution or the ScanStation Pro solution. Whatever you need we have the fit for you.
Key features
scan at up to 17.8 ips in 200 dpi RGB Color
choose 36-, 42- or 60-inch width for those really wide originals
custom made Fujifilm lenses ensuring high-quality scans
an instant-ON feature which saves time and reduces your electricity bill
automatic width-detection - no need for selecting sizes
Optimised Thickness Adjustment Controller (OTAC) allows almost any original to be scanned
3-level speed adjustment to match your workflow
save your scans directly to a memory stick using the high-speed USB 3.0 interface
scan up to 1054 scans per hour with the HD Ultra X 6000 large format scanner
1 GB extreme buffer allows you to feed the scanner as fast as you can
new, free touchless glass system reduces maintenance and downtime
copy your originals directly to the most popular large format printers using integrated printer drivers
scan papers, mylar, polyester, canvas, card, water colours, fabric and much more, but with a maximum focus-ability up to 7 mm (0.28 inches)
Map Scanner
4290 Model
Color Scan Speer
27 m/min
Monochrome Scan Speed
27 m/min
Productivity
903 Map per hour
4250 Model
Color Scan Speer
13.5 m/min
Monochrome Scan Speed
27 m/min
Productivity
537 Map per hour
Maximum Scan Width
1067 mm
Maximum Original Width
1100 mm
Optical Resolution
1200 dpi
Maximum Resolution
9600 dpi
CCD Cameras
5 x 4 linear color CCDs
Depth of focus
7 mm
Maximum Media Thickness
15 mm
Total number of pixels
213600 Pixels
Accuracy
0.1% +/- 1 Pixels
Data Capture
48-bit color / 16-bit grey scale
Color Space
Adobe RGB, Device RGB, RAW RGB, sRGB
USB Port
USB 3.0 with xDTR3
LAN Port
Gigabit Ethernet with xDTR2.5
Softwares
WIDEsystem (driver), Nextimage 5, iOS app (portable device), Android tablet/phone OS
File Formats
Big TIFF, TIF, JPG, PDF, PDF/A, DWF, CALS, BMP, JPEG-2000(JP2), JPEG2000 Extended(JPX), TIF-G3, TIF-G4, multi-page PDF and others
Device Drivers
Windows XP, 7 , 8 , 8.1 , 10 / x30 & x64
Country of Origin
Denmark
Contex_Datasheet_HD_Ultra_X_series_ENG (1).pdf
100% Original
With One Year Guaranty and 10 Years After Sales Service
More Information
Call us On
+98 (21) 8875 48 71
Services
To download Drivers & Utilities of this Product, click the link blow
Drivers & Support
---
Related Products
درباره ما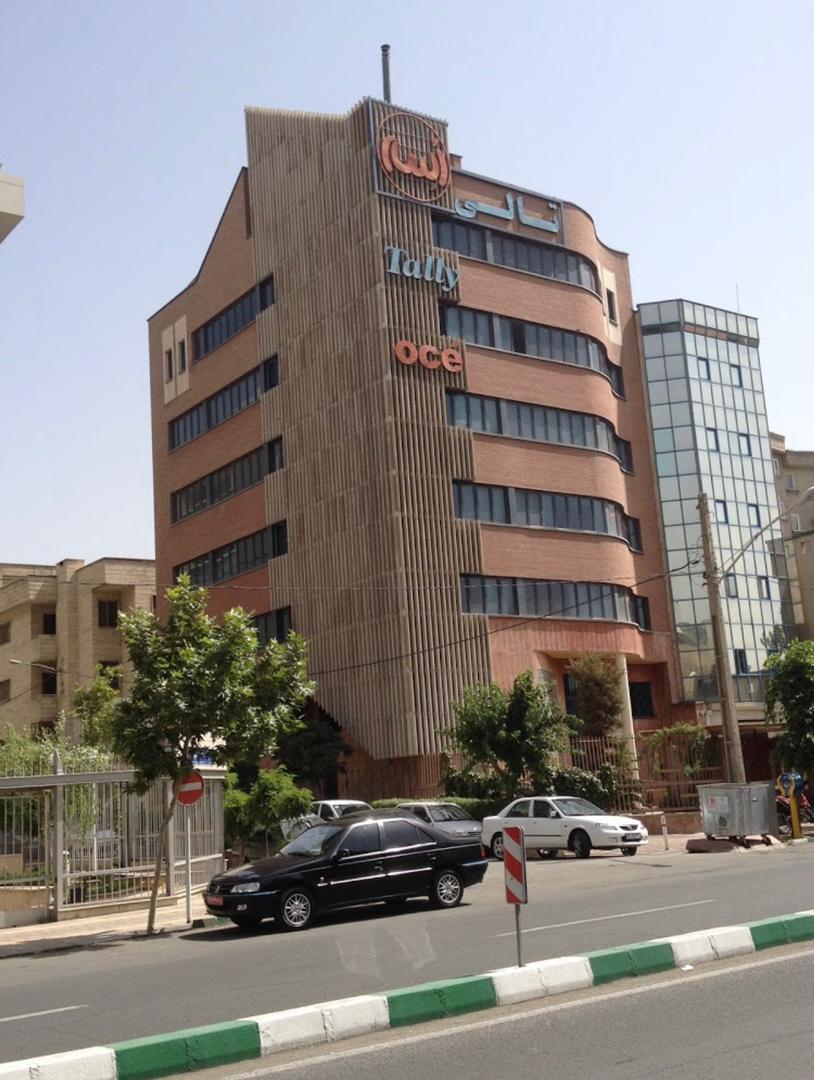 معرفی شرکت واریان
شرکت واریان به عنوان یکی از اعضای شورای عالی انفورماتیک ، در طی فعالیت مستمر خود از طرق مختلف منجمله واردات و تولید تجهیزات پیشرفته کامپیوتری ، با همکاری مستقیم با پیشروان تکنولوژی این صنعت پاسخگوی نیازهای مشتریان حرفه ای خود در صنایع گوناگون، سازمانها و مؤسسات مختلف دولتی و خصوصی بوده است .
نوآوری و پیشتازی در معرفی محصولاتی برتر از قبیل سیستمهای طراحی مهندسی ، چاپ دیجیتال و چاپگرهای خطی از مشخصه‌های اصلی فعالیت‌های هلدینگ واریان بوده است که در کنار ارائه انواع عمومی‌تر پرینترهای سرعت بالا که به تناسب و در زمان خود در پروژه های عظیمی چون چاپ کارت ملی ، چاپ قبوض شرکتهای پست و مخابرات ، صدور دفترچه‌های بیمه و ده ها پروژه قابل توجه در سیستمهای بانکی و هزاران پروژه بزرگ و کوچک به کار گرفته شده‌اند هر یک به تنهایی نیز میتوانند گواه پیشگامی این شرکت در صنعت پیشرو IT کشور باشند بطوریکه در حال حاضر میتوان به ارائه خدمات پس از فروش هزاران چاپگر نصب شده در سازمانهای بزرگی چون بانکها ، بیمه های خدمات درمانی (سلامت ایران) و تامین اجتماعی، واحدهای مختلف پتروشیمی، شرکت های پخش دارویی، آرایشی و غذایی، شرکتهای خودروسازی، شرکتهای آب و فاضلاب، اتاق‌های بازرگانی، واحدهای مختلف وزارت نفت و شرکتهای نفتی، سازمانهای مختلف هوائی و دریائی ، ادارات مختلف ثبت احوال ، دانشگاه ها و مراکز آموزش عالی کشور و هزاران نمونه در بخش دولتی و خصوصی اشاره نمود.